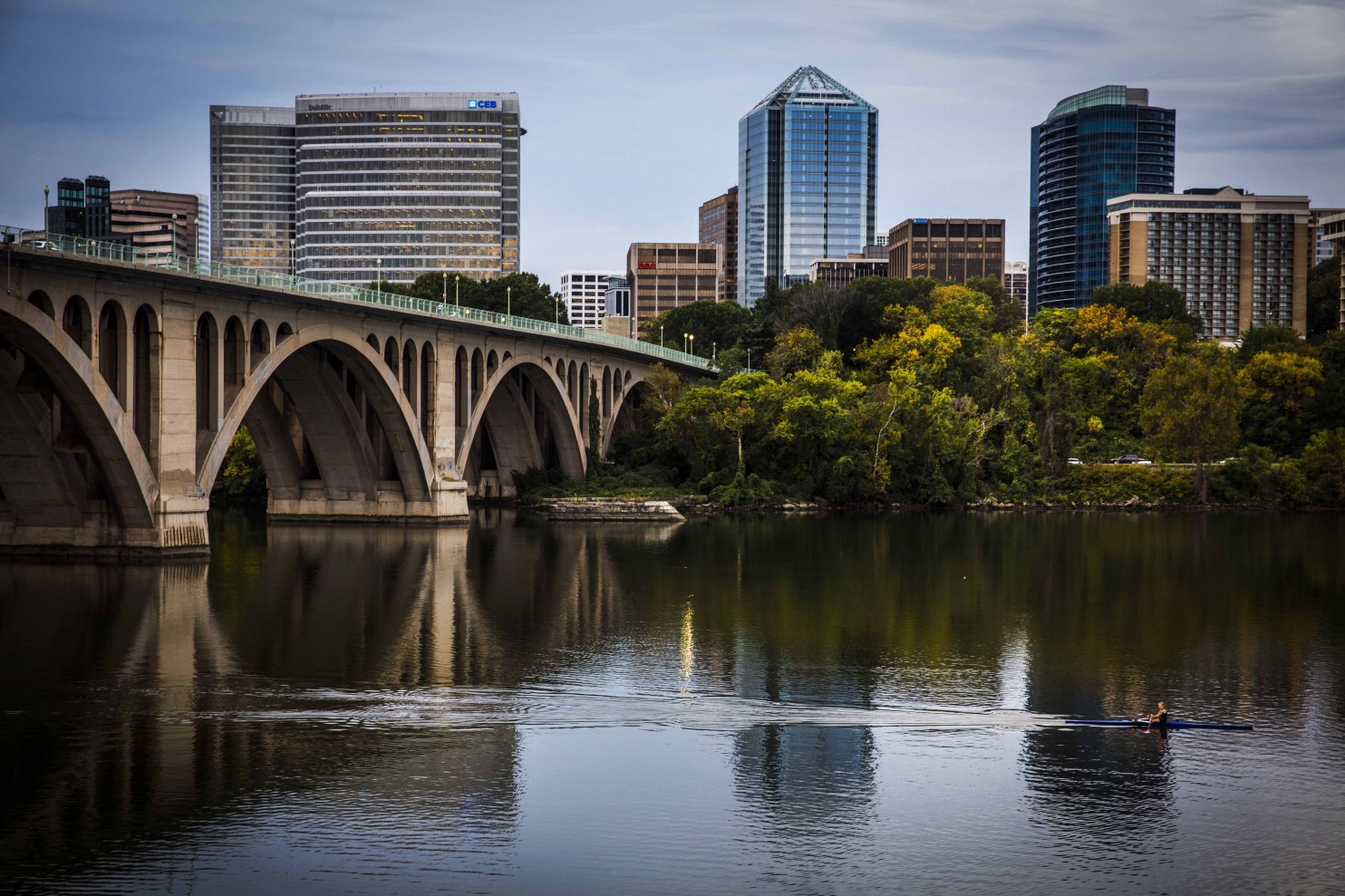 Top 12 Wedding Venues in Arlington Virginia
So you just got engaged and everyone is already asking when you're getting married? This sounds familiar. It took about 24 hours after Gerald proposed to me before people started asking me about the actual wedding date. Before I could set a date, I had to find a venue. Then I had to select a date based on the availability of that venue. There were still about 1,000 things that I had to check off a list before my actual wedding day, but this was the first step. We probably visited at least a dozen different places before we finally set on a place that was perfect for us 🙂 So I've put together a list of 12 venues in Arlington and Alexandria for you that I think would make a good list to check out.
7931 East Boulevard Drive, Alexandria; 703-768-5700
Plan your nuptials in this traditional, natural setting. The charming venue accommodates over 150 guests.
614 Oronoco St., Alexandria; 703-548-1789
Say your vows in a quaint, old-world setting. This Virginia landmark, built in 1785 as an urban plantation house, showcases unique interior and exterior architecture not typically found in Northern Virginia.
3900 Stoneybrooke Drive, Alexandria; 703-827-0269
The house sits in a 14-acre park and offers two separate rooms, a large formal entry hall with a quarter circular stair, screened porch and is situated on an expansive lawn.
105 N. Union St., Alexandria; 703-838-4565
Feeling creative? Create an artsy atmosphere with spot lighting and illuminate the dynamic art collection created by over 160 artists in the 82 studios and six galleries. Guests can also stroll along the bricked terraces with a scenic view of the Potomac River.
1401 Lee Highway, Arlington; 703-284-1460
This venue, located only miles from our nation's capital, specializes in ethnic catering and themed events. One of their locations even features a skytop view of Georgetown from across the river.
1250 South Hayes St., Arlington; 703-415-5000
This location offers three different rooms, The Diplomat, The Plaza Ballroom, and The Grand Ballroom, to allow for smaller parties or greater ceremonies and receptions.
1400 N. 14th St., Arlington; 703-387-8696
Top of the Town boasts an amazing view of the Mall and several of D.C.'s most notable landmarks through floor-to-ceiling windows and an outdoor terrace.
9750 Meadowlark Gardens Court, Vienna; 703-255-3631
The Atrium at Meadowlark Botanical Gardens sparkles with stunning foliage, flowers, fountains and a meandering stream. The natural setting brings the outdoor garden environment inside.
6332 Barcroft Mews Drive, Falls Church; 703-827-0609
This spectacular 1902 Victorian farmhouse was restored to its original interior, creating an intimate space for smaller wedding parties.
9601 Courthouse Road, Vienna; 703-827-0609
This quiet house is nestled among beautiful gardens in a quaint area and is perfect for smaller, intimate receptions.
1767 King St., Alexandria; 703-837-0440
Suited for a lush event or an intimate gathering, the Hilton features a newly-renovated Grand Ballroom, as well as a lovely outdoor courtyard and patio.
3200 Mount Vernon Memorial Highway, Mount Vernon; 703-780-0011
A historic, peaceful setting including six colonial-style dining rooms and a flexible, dedicated staff are sure to make that special evening unforgettable.